Photamate Sales Station Kit
PMSS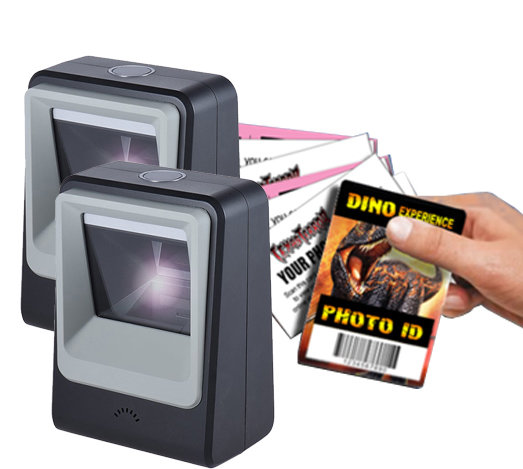 Everything you need to add a dedicated preview and print station at your location. This allows you to assign a photo ID to each customer session, then retrieve it from the sales station in locations where the capture point is located in a different area. This is typical of attraction guest flow; capture at the entrance of the attraction and vend photos in the retail area or at exit.
Workflow:
• Capture operator scans photo ID card to start session
• Operator captures/processes photos
• Customer takes photo ID and is directed to the preview desk
• Staff at preview station scans photo ID to retrieve customer session for preview and print
Includes:

• 5000 qty customized photo ID cards with unique barcodes. Business card sized.
• 2 hands-free 1D/2D scanners pre-programmed to work with Photamate.
• Networking and config guide to connect multiple stations.

Please note that each station requires a Photamate license. If currently running Photamate on a single computer for capture, you will need additional licenses for any added stations. If you are an existing Photamate customer or are also purchasing Photamate, we offer additional licenses discounted at 50%. Please contact us for this purchase option.

* Additional photo ID cards can be ordered. Please see store item for photo ID cards.